True Connection by Linda j Salinas Offers:
21 topics of written material
13 Podcasts
2 meditations and
40 + videos
With instructions and information that will help you develop a deeper, stronger communication with your horse.

In this "go at you own pace" training online program your horse has equal playing fields, which is why we are so successful at True Connection Horse Academy.

True Connection Horse Academy teaches the art of communication and connection to share an extraordinary relationship with a horse. Sharing a special bond with your horse can be one of the most rewarding experiences in life, we are masters at teaching you about the art of connection.

We want you to open up the lines of communication between you and your horse. You will experience a viewpoint different from your own and how to learn from horses. You too can become your own horse whisperer, and we have the course to make that happen. Learn to speak to your horse in the language he speaks and understands.

With the convenience of learning from home, in a comfortable environment and at your own pace, you and your horse will both thrive as you work towards developing a deeper, more intuitive relationship!
Your Instructor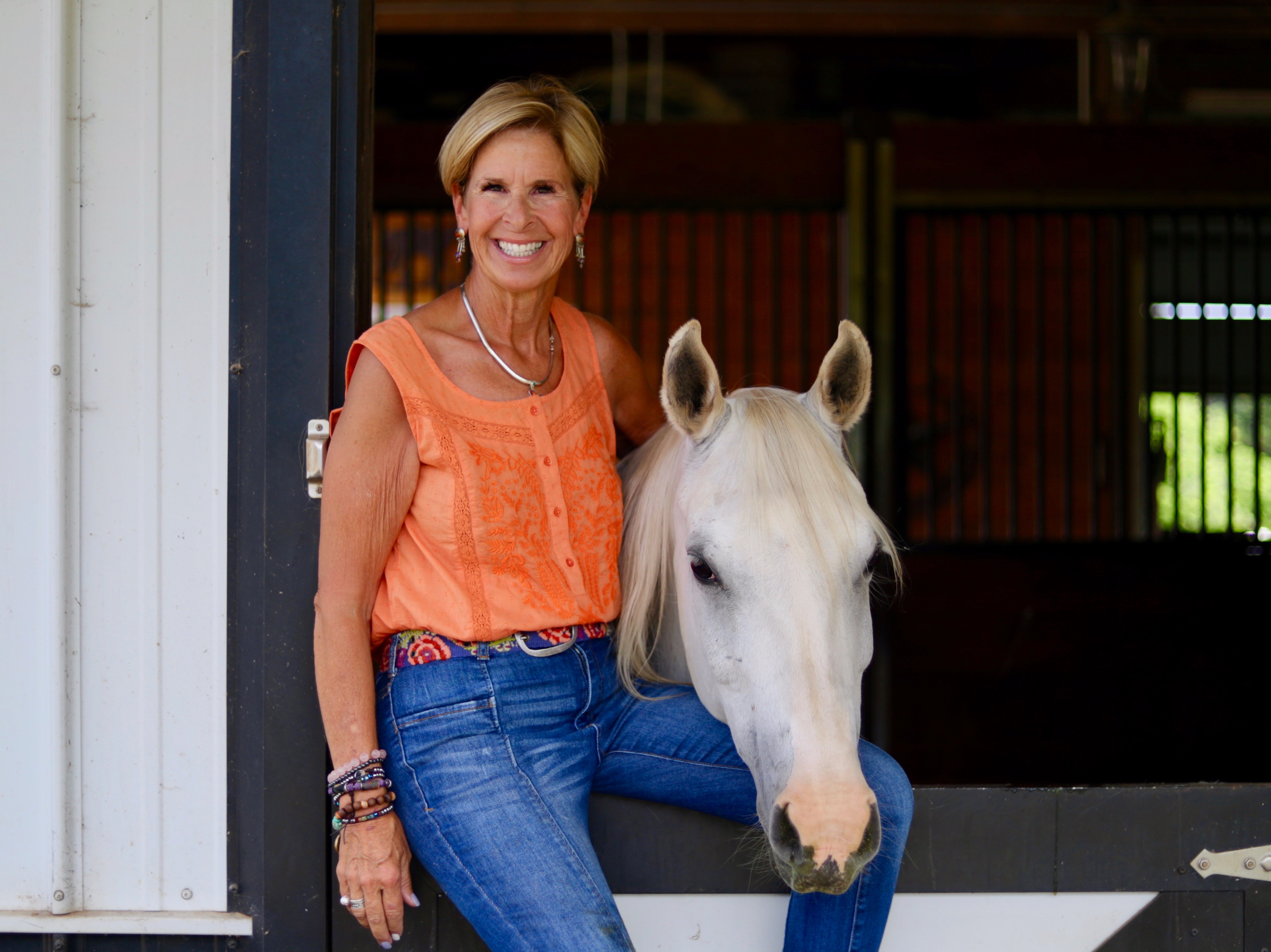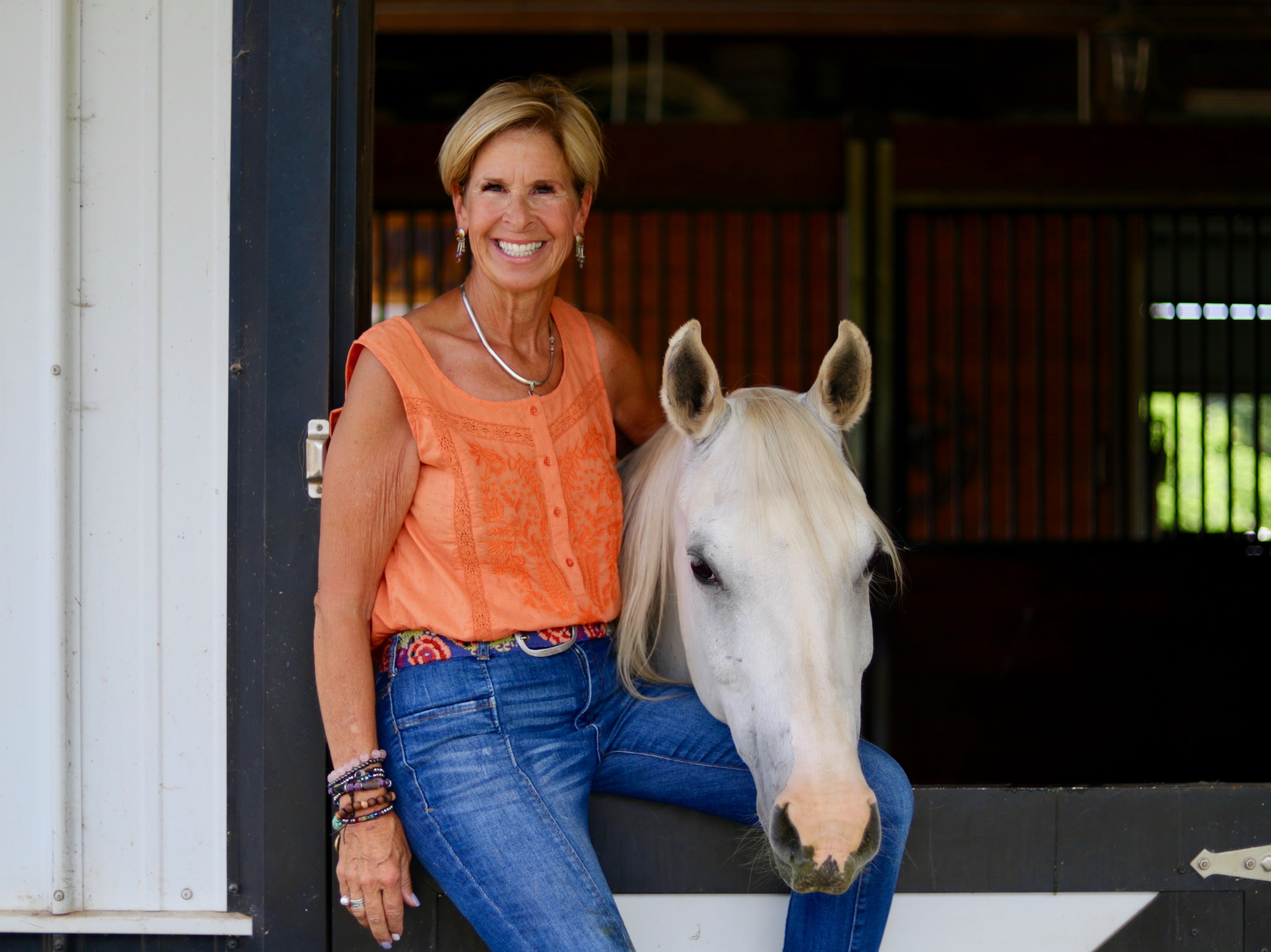 Linda j Salinas is a renowned animal communicator and liberty horse trainer whose search for oneness with equines has evolved into what she calls the "True Connection."
Linda believes a horse is willing to do most anything when there is a strong bond shared between person and horse. This bond – which goes far beyond love and respect – can only happen when humans learn to listen to the language of the horse. When human and horse can communicate as one, they have found their True Connection.
In her extraordinary workshops, Linda demonstrates the art of listening to and interpreting the horse's messages. Participants will learn to "read" their horses through feel, energy, body language, timing, and rhythm. Equally important, participants will learn the unintended, often negative messages they are sending to their horses with common practices like stroking a horse's face!


Linda has discovered the way to True Connection after a lifetime spent in partnership with horses. Most people would find such a relationship elusive if not impossible to establish. Linda shows you, step-by-step, how to begin the journey to find and nurture your own True Connection with your equine companion. You'll never approach a horse the same way again!
Linda lives on a farm in North Carolina with her husband of 40+ years of marriage + the care-taking of the herd of 8 + her dog Khaleesi + farm cat Pete. All who play a role at the farm. Linda & her husband have 4 beautiful children with growing families of their own.

Course Curriculum
Preparation for You and Your Horse for The Language of Horses Course
Available in days
days after you enroll
Getting Started and Saying Hello
Available in days
days after you enroll
Frequently Asked Questions
When does the course start and finish?
When you join the community, you will instantly have access to the Basic Introduction and the nature of horses. In the second month, you will have access to getting started and greeting a horse, and sharing space experiences with your horse. The third month will contain exercises around food, influencing a horses forward motion, and keeping your horses attention. The fourth month will contain moving as one with your horse, sending your horse away and calling him to come back to you, and the dance. The fifth month will contain 10 episodes of Just Show Up, which are practical examples of listening and understanding your horses communication to you. In your own way you will become your own animal communicator!
What if I am unhappy with the course?
We would be sad to see you go! Please reach out to us and we will be happy to serve you in any way. You are free to cancel your subscription at any time.
Will I lose access to the Private Facebook Community if I cancel?
We would love for you to continue, however, if you decide to cancel you will be removed from the Private Facebook Community.
Should I cancel my membership once I finish all the sections?
At True Connection Horse Academy we are constantly adding to the program with new information that Linda is learning from the world of horses. Also, you must be a paying member to remain in the Private Facebook Community where you can learn and grow from other students, participate in frequent giveaways of Linda's product pics and $250 Visa Gift Cards, and watch monthly Facebook Live videos where you can get your questions answered by Linda.
What if I have any other questions?
For any further questions or if we can serve you in any way, please email us
[email protected]